Why You Should Not Use Free Stock Photos On Pinterest
We all want to save a little money when it comes to our blogs and businesses! One way we can do that is by using free stock photos – they're often beautiful, high quality, and cost us nothing. What's the downside?
The downside – everyone else has the same idea! So the best photos get used millions of times all over the internet. A friend of mine used a free stock photo for her ebook. Within a month, I had seen that same image on a Facebook ad, as the background to a quote on Pinterest, and as the feature image on two separate blog posts.
"What's the big deal?" you may be thinking. And true, it may not matter much if someone who stops by your site has a vague recollection that they saw that photo before.
But it matters on Pinterest! Because there, people are not seeing one photo on a webpage by itself. They are seeing your free stock photo pin next to dozens of photos, often about very similar subjects. You chose your photo because it looked nice and matched what you were writing about – but how many people wrote about the same thing and used the same photo?
One of my clients wanted 25 pins and Canva templates from me, and since I usually design in Photoshop and Stencil, I played around with Canva to get used to it. One of the designs I created was a simple travel blog post pin, using one of the free stock images I found in their library.
Check out the image below. I apologize if it takes a bit to load; it's pretty large. These are the pins that Pinterest thinks are similar to the pin I created with a free stock photo. I blacked out the promoted pins since we're looking at regular pins. (Why so many promoted pins, Pinterest?)
I highlighted in pink every image that uses the same free stock photo I used:
That's a lot of pink, right?
Do you want to be competing with so many pins that use the exact same image that your pin does?
I didn't think so!
Again – it's not that free stock photos are bad. They're much better than illegally using photos you find online with a search engine. It's just that so many people are using them on Pinterest, it makes it hard for your pins to stand out if you use them. And the pins that stand out (in a good way!) are the ones that get more clicks and repins.
And there are ways of using free photos that can work for Pinterest. I've used free stock photos myself. If you take a look at the older posts on this site, pretty much all of them use free images. But check out the pins at the bottom of each post – most have a color overlay with white text on top, both of which hide a lot of the image. This is one way you can use free stock photos on Pinterest, but still have your pins look different from others that use the same pin.
But from now on, I plan to use purchased images to make my pins stand out.
Here are some of my favorite places to buy fun, unique stock images:
DepositPhotos
*affiliate link – I use this site for a lot of my key art, including the Create Wherever header image! You can buy downloads, or get a monthly subscription. The best offers usually give you images for around $1 each.
IvoryMix
*affiliate link – Gorgeous flatlays, with plenty of whitespace for text. You can get a subscription (like I did!) to get access to the full library and monthly new items, or purchase individual photo packs. There's even a scene creator if you want to use your own backgrounds! Kayla does offer free stock images as well, and since IvoryMix is not as well known as sites like Pexels, if you really can't pay a few dollars for unique images, start with her free ones if they fit your brand!
StoryBlocks
(formerly GraphicStock) – I love that I can buy a one-year subscription to this site and download any photos as I need them! It makes a great choice for blog post graphics and pins, like the ones I'm using for this post! They did just add a Marketplace option with additional photos you can buy a la carte (with a discount if you have the subscription), so if you only need a few that can be a great option.
DealJumbo
*affiliate link – This site is famous for its bundles! They sell not just stock photos, but fonts, mockups, and other design elements. It's great when you are looking to have a collection of similar images to create a streamlined, branded look for your pins.
What are some of your favorite sources for stock photos?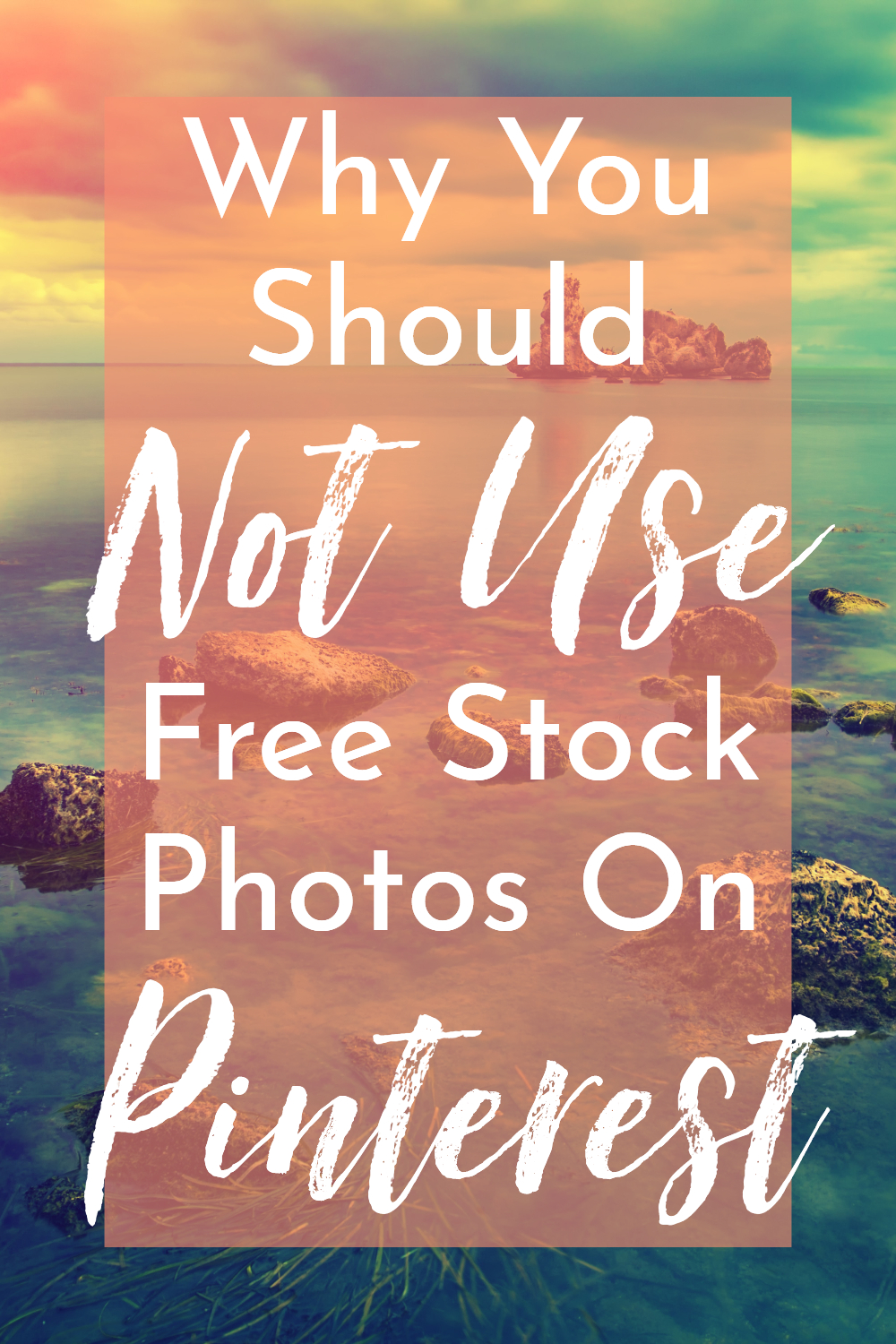 Want to hire me as a Pinterest Designer and Manager to help you get more traffic, leads, and income for your blog or business? Check out this page to see what I can do to help you grow!