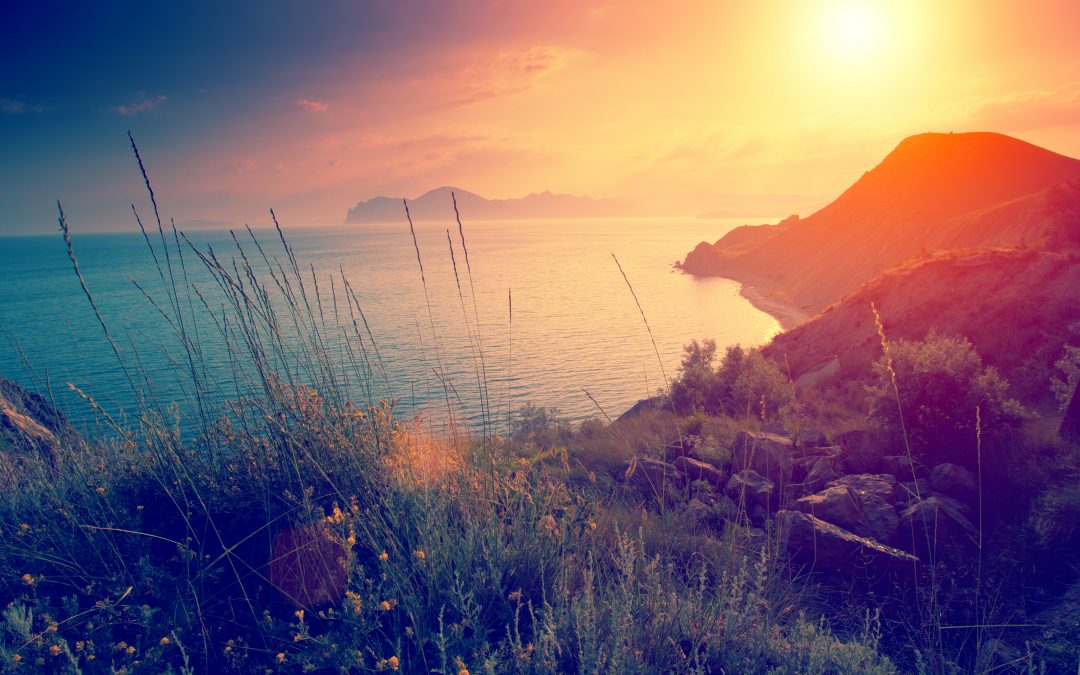 3 Things I Needed to Go From Wannabe to Successful Entrepreneur
I should be on a plane right now. Heading back to Pennsylvania, ready to resume my 8-to-5 on Monday.
Instead, I'm sipping tea at my lovely house sit in Oxford, waiting for my clothes to air dry (because dryers aren't really thing in Europe), deciding what I want for dinner, and strategizing about how to grow my business.
Location independence was a dream of mine for so long, but I always had this fear in the back of my head that it wouldn't happen. I was smart, but not special. Creative, but lazy. Great with ideas, but not ambitious in the slightest.
So I maxed out my two-week vacations with trips to Europe and NYC and Chicago, gradually started investing in better courses online from people who were living the life I wanted, and began hanging out in communities online with people who were starting businesses.
But I still had no clients, and it felt like I would never have a successful business. Then 3 things changed.
These are the 3 things that changed for me between "wishing" for location independence and it actually becoming a possibility!
1. I found a tribe. The Bucketlist Bombshells were all about having location independence, but not having to work for years and years to get to that point. Through their courses I rediscovered my love for design and learned the best way to start earning a steady income while traveling – an ongoing service-based business.
2. I found a niche. I was completely intrigued by the idea of being a Pinterest manager, but it seemed almost too good to be true. So I signed up for a course, and then a few others. We're still bit of a newer thing, so Pinterest management often gets grouped with social media, even though it's not very social. What I really loved about focusing on Pinterest was a) it used my design skills, b) I could do the work whenever I wanted due to scheduling aka complete time freedom, and c) it provided a tangible result for clients – more traffic to their websites.
3. I found a mentor/client. After a little success with Pinterest design, I knew I would need to have some ongoing management clients to bring in steady income. The problem was, while I knew so much about Pinterest from the courses I'd taken, I had no experience actually managing a Pinterest account for someone else! Enter Susi. I shared in her group promo thread an offer I was trying out – 50% off my services for 3 months – and she took me up on it! And she has shared about my work in her group several times, leading to additional clients. I've also gained so much from what she shares, from improving my mindset to making travel more affordable with house sitting!
That's it. Those are the 3 things that changed for me, between being a wannabe entrepreneur to the beginning of an actual business!
How long did it take? I found my tribe in April 2017, and it took a bit before I bought their courses and started doing them. I first heard about Pinterest management in November 2017, and bought my first course in January 2018. I had my first Pinterest design client within a month, while I was still finishing up the course, and Susi became my first management client in March 2018.
Want to know more about my journey? Join the Create Wherever Female Entrepreneur Facebook group!
Want to hire me as a Pinterest Designer and Manager to help you get more traffic, leads, and income for your blog or business? Check out this page to see what I can do to help you grow!