Methods of Online Learning
To become a digital nomad, you need to be able to do money-generating things remotely. For some, they can use the skills they've already gained to jump right in. For others, they will need to learn new skills or brush up on some old ones. For everyone, the fast-moving world of tech and the ever-changing trends of design means that learning should become a way of life.
Fortunately, it has never been easier to learn things online! This training can come in a variety of forms, and some of the best online courses combine all forms for all types of learners.
Text
Not regulated to simply books, text can be found everywhere on the web, because the web was built in text. From ebooks to blog posts to email courses to intelligent chatbots – you can easily learn almost anything in text. It's especially good for print learners (me!). One hidden benefit is that text is the easiest form to translate – so learning can reach people in any language! It is also great for bite-sized learning and learning in places where sound is not allowed or hearing is impossible.
Pictures
Worth a thousand words, right? Sometimes some things are just easier to understand when you can see a picture or a diagram. Great option for visual learners, but most often . . .
Text and Pictures
These two combine to make learning twice as effective, and for me, this is my favorite form of learning. I can't always grab a pair of headphones and devote my whole attention to something. Also, having a text/pictures option is very helpful for trying to actually do a difficult task while you follow along – no need to pause or rewind, just flip between the screens or have them side by side on your desktop. Screenshots are a great use of images, and adding gifs (moving images) takes things to a whole new level. Great for text and visual learners.
Audio
This is one area of learning I haven't explored much, since most of what I want to learn has a visual aspect. But podcasts are still immensely popular, and you can find great ones about almost every topic. Great option for commuters and auditory learners. I'm definitely not one, and since I can read faster than most people speak, audio learning feels very slow and I'm easily distracted.
Video
Currently, video is the most popular learning method, and sites like Udemy, Lynda, and Skillshare use it almost exclusively. It's easy to see why – it works for most learning styles (some better than others, depending on the type of video) and for both complicated and simple subjects. It also feels more premium than other types of learning (since it can take more effort to create) and therefore people are willing to pay more for classes that offer a video component.
What type of learner are you? What is your favorite method of learning online?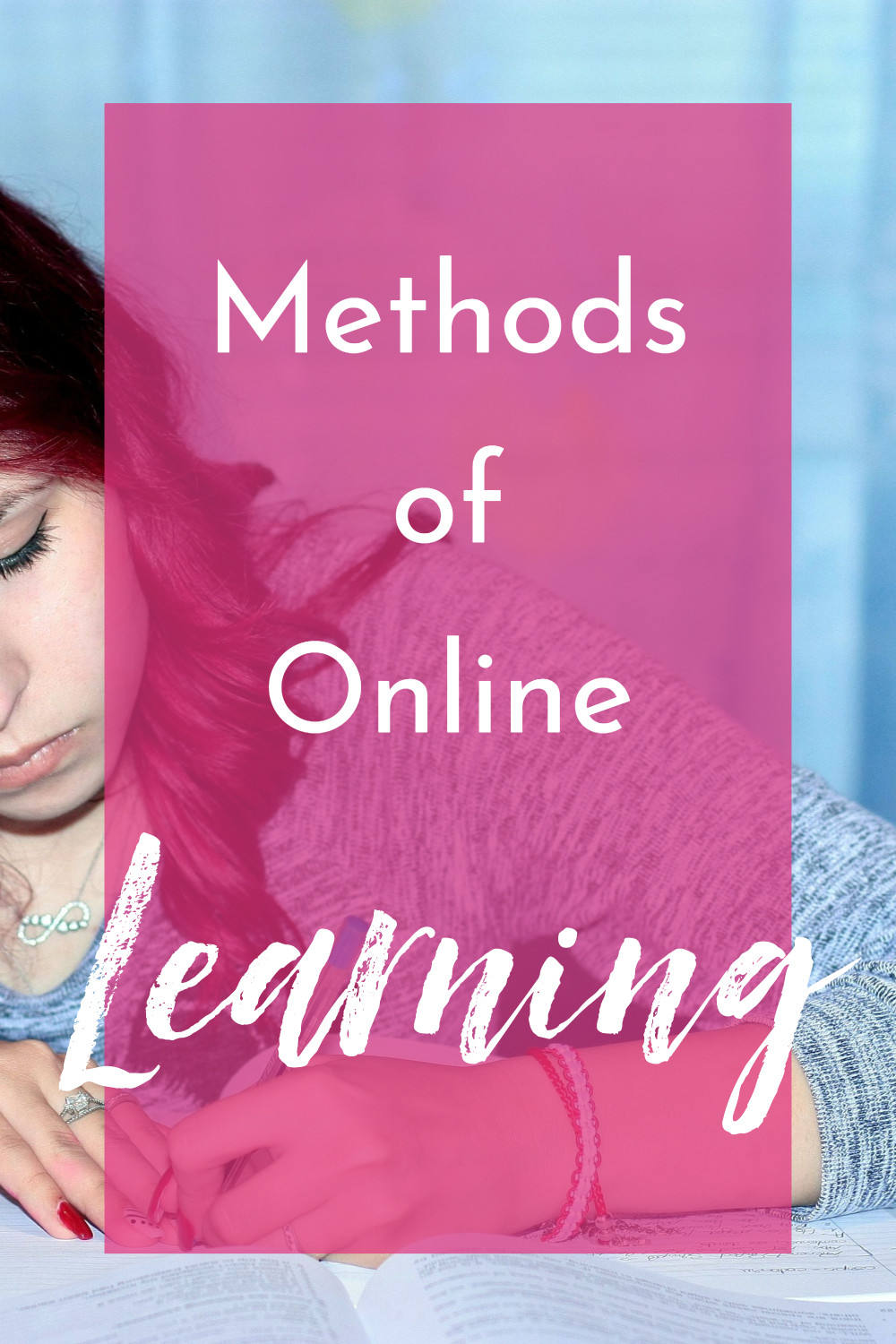 Want to hire me as a Pinterest Designer and Manager to help you get more traffic, leads, and income for your blog or business? Check out this page to see what I can do to help you grow!