Introduction to Skillcrush
I've mentioned Skillcrush on this site a few times, and it's about time that I introduced you to this wonderful resource! Before I heard of Bucketlist Bombshells, or even much about this whole digital nomad idea, I came across Skillcrush, and it's where I have invested most of my time and effort toward gaining digital skills so that I can build a business.
Skillcrush offers three-month online tech courses they call blueprints. Each blueprint focuses on a particular career path and has three three-week classes or apprenticeships (a few have a bonus 1-week class on Git). Different blueprints may have overlapping classes or build on previous classes, and they just started a new all-access membership with all classes.
I don't remember how I first heard of Skillcrush. It was most likely a Facebook ad, or someone referenced the company in an article or on Twitter. I just know that around May 2015 I signed up to get their emails, which were full of great info and links to their blog.
One entire year later, after my finances had recovered from my trip to the UK, I signed up for my first Skillcrush blueprint, Visual Designer, and was part of that blueprint's inaugural class. I then took their Front-End Developer and WordPress Freelance Developer blueprints, which I still need to fully complete. (Interestingly enough, those same three blueprints, in a different order, are now bundled together into their 9-month WordPress Bootcamp.)
Rather than focusing on the possibility of using tech skills remotely, Skillcrush trains women (and men) of all ages to be tech professionals. Alongside the solid instruction in coding and design are plenty of guidelines for working with teams, preparing documents correctly, setting up a developer environment, and doing things in the right order.
Side note: What my INFP brain tells me is the right order and what other people tell me is the right order often differs. That led to some frustration with a few of the challenges within the Skillcrush blueprints. I did rearrange a few things and skip ahead to a different section when I was feeling stuck, which helped. It was also very encouraging to watch a video of Adda Birnir, Skillcrush's founder, as she tweaked and shuffled through code for a project, instead of the sanitized step-by-step process presented in the lessons.
Skillcrush does present freelancing as an option and the ideal place to get started, but roughly half of the courses' focus is on getting a job with a company, often as part of a larger team so you can expand your knowledge.
The blueprints run about $400, or $450 with a three-month payment plan. While you have lifetime access and can work at your own pace, the blueprints are structured to follow a set schedule so that you can be at the same place as the rest of your class. It usually follows 3 weeks (Monday-Friday) of lessons and a 1 week break for each of the three classes. The extra week gives you time to catch up, and there is sometimes an extra project you can do as well. I generally found the first week to be very easy, the second to be more challenging, and the third to be very hard and time-consuming.
Concepts are presented and demonstrated in short videos, and explained in more detail with text and screenshots. Lessons have a few challenges, some with typing code directly into the class website, others done with outside programs and you upload screenshots or share links. You can interact with instructors and fellow classmates in a Google Group for just your class (all starting the same day with the same blueprint). There are also group office hours via video chat that you can join.
One of the best parts of Skillcrush is saved for the very end. After the three months are up (even if you haven't quite finished all your classes), you are able to join the Skillcrush Slack alumni group. I'll have more details about that in a future post, and will also compare it to the Bucketlist Bombshells community.
Bottom line, Skillcrush is one of the best and most thorough ways to learn tech skills. I'll provide more information about the individual blueprints I've taken in separate posts!
What is the most important thing to you about an online course? What would cause you to choose one course over another?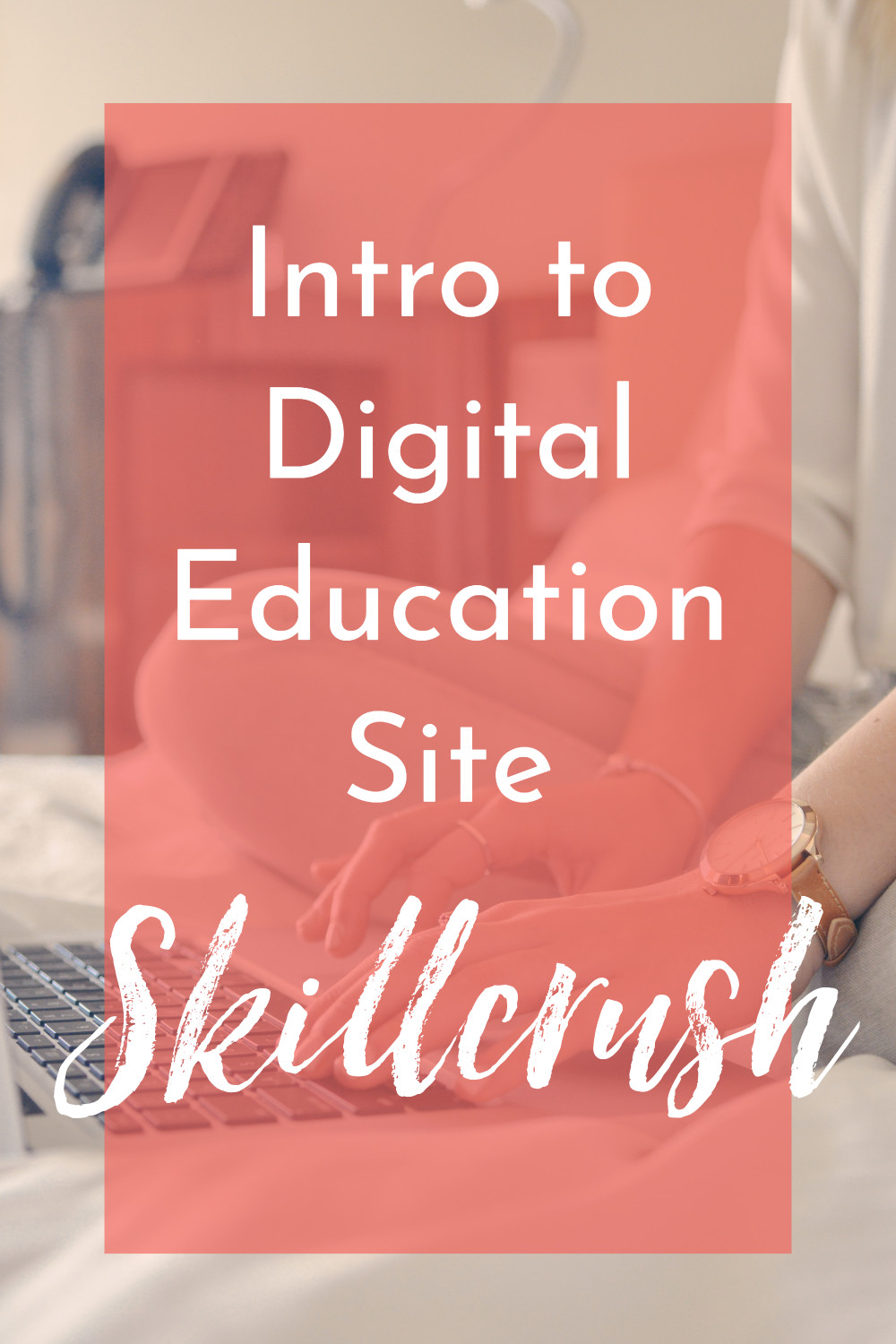 Want to hire me as a Pinterest Designer and Manager to help you get more traffic, leads, and income for your blog or business? Check out this page to see what I can do to help you grow!