About a month ago, I received an article in my inbox that stuck with me. Paul Jarvis referenced the iconic John Hopkins teaching method of "See one, do one, teach one", and explained that most people are too quick to pass over the middle step – do one. He noted that it's especially visible within the booming online courses industry, where people learn something new and sometimes immediately churn out a course of their own on the subject.
It caught my attention because I love to share new knowledge I've gained, and I was trying to figure out if I could create my own course based on what I know. My brain is stuffed full of all sorts of things, but it was hard for me to come up with something that people would actually pay me to teach. I thought perhaps it was a lack of confidence in my own abilities, but in fact, it was a lack of experience (a la my last post, Confidence and Courage).
I've never been much of a doer. As a print learner, I grasped things best by reading them passively. I shared them with others via writing. It means I generally do well with text-based things. But if something doesn't have the thrill of learning something new, or the thrill of helping someone figure something out, I lose interest. Which is why I can be very smart but also very insecure about my abilities.
So, right now I'm trying to work on the doing part. It's why I've committed to writing a blog post every day in May. It's why I've set aside the idea of creating a course, for now at least. It's why I'm taking these skills courses – even though more learning fits in the "see one" box, all the mini projects and the whole setup of a service-based business is about doing.
Yes, doing is the boring bit of the journey that most people skip over. ***insert training montage here*** But doing is going to give me the confidence to get to the exciting part!
What is something you need more practice doing?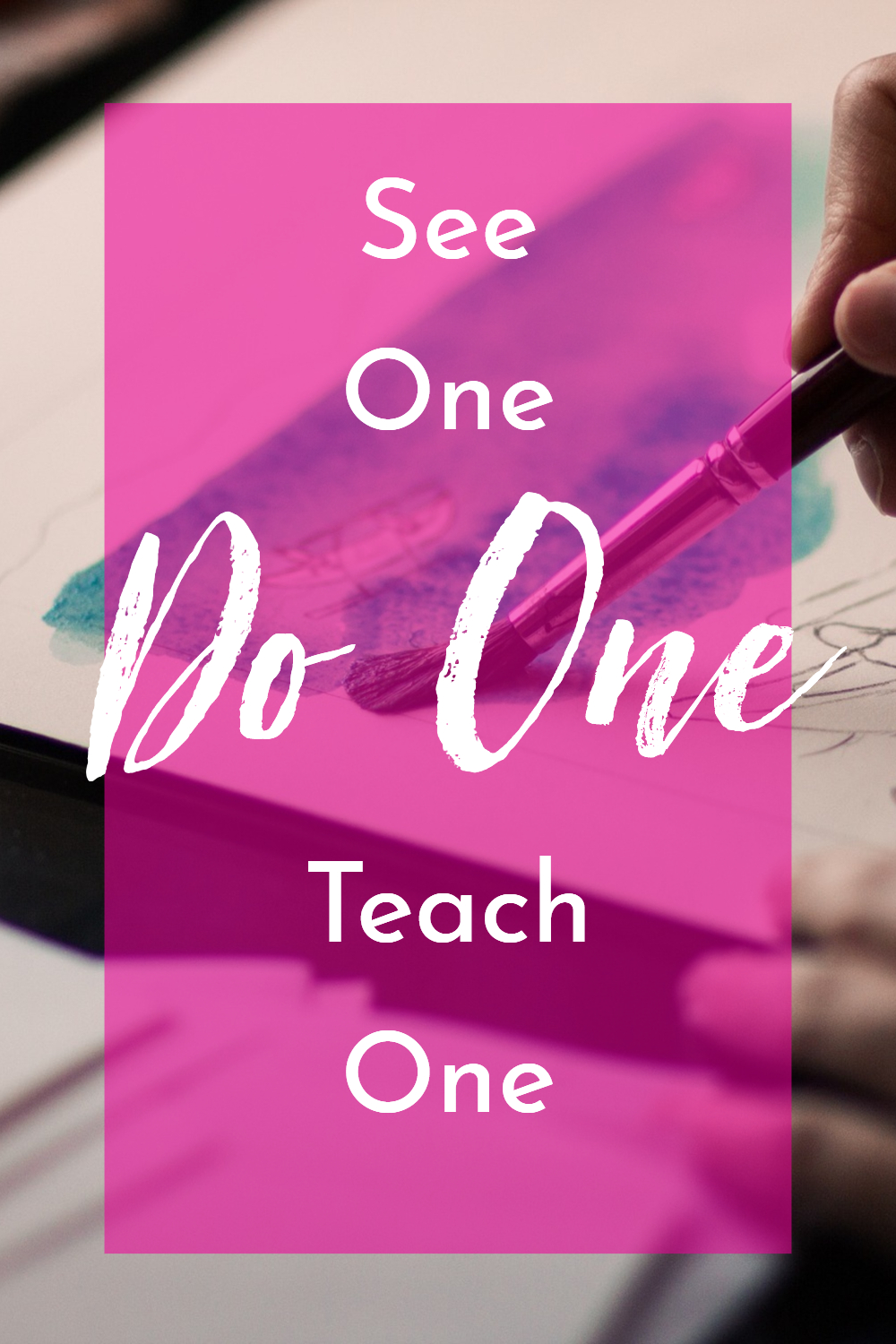 Want to hire me as a Pinterest Designer and Manager to help you get more traffic, leads, and income for your blog or business? Check out this page to see what I can do to help you grow!