Choosing a City to Work from Remotely
One thing to consider when working remotely is where exactly you will be operating your business! If you're wanting to work from home in your pajamas, the answer is easy, but if you want to use your new-found freedom to see the world, the possibilities are endless.
I'll not be going into visa requirements, since that is different for every type of passport and every country, as well as constantly changing. It will also depend on how long you would want to stay in a country.
Most people have a vacation mindset when they travel. If they want to visit 10 countries in two weeks or go explore places without reliable internet, they can. But digital nomads need to be aware of how a change of location will affect their work and their clients. They can still go on a whirlwind tour or trek into the wilderness, but they do it within vacation time they've budgeted for themselves and build a more solid atmosphere for their daily lives.
But you can still build this solid atmosphere in amazingly cool places you've always wanted to visit!
There are certain variables you'll want to consider when choosing where to go, and fortunately, a great site exists to help you gauge what cities are ideal for digital nomads! The Bucketlist Bombshells introduced me to Nomad List, a free site (though becoming a paid member has additional benefits) that presents many statistics to help you choose a city!
The main 4 variables the Nomad list looks at are cost of living, fun, safety, and internet. Each of these are further broken down into specific aspects, and they all add up to a Nomad Score.
You can then filter the results by your own preferences. Say you don't really care where you go as long as you can live there cheaply – you can look for places under $1000 a month. Say you want to go somewhere in Europe – click on Europe. Say you only want places with very good internet – you can see the average bandwidth for the city, and find some coworking spaces with reliable speeds. Say you want to easily fly to surrounding areas – search for airport.
For myself, I'll like to work from Europe and travel frequently to other countries. The cheapest places are in eastern Europe, but most cities I'd like to visit are in western Europe. Berlin is centrally located and a reasonable $2000/month, and has a very high Nomad Score (plus Germany has a freelancer one-year visa option for longer stays). I would prefer the UK, but prices range from $2500-3000, though that pales in comparison to Switzerland's and Denmark's $4000 a month!
And remember, as a digital nomad you'll be able to change up where you live frequently – so you can balance out a more expensive location with a cheaper one part of the year.
Where would you like to base your business, at least for a few months?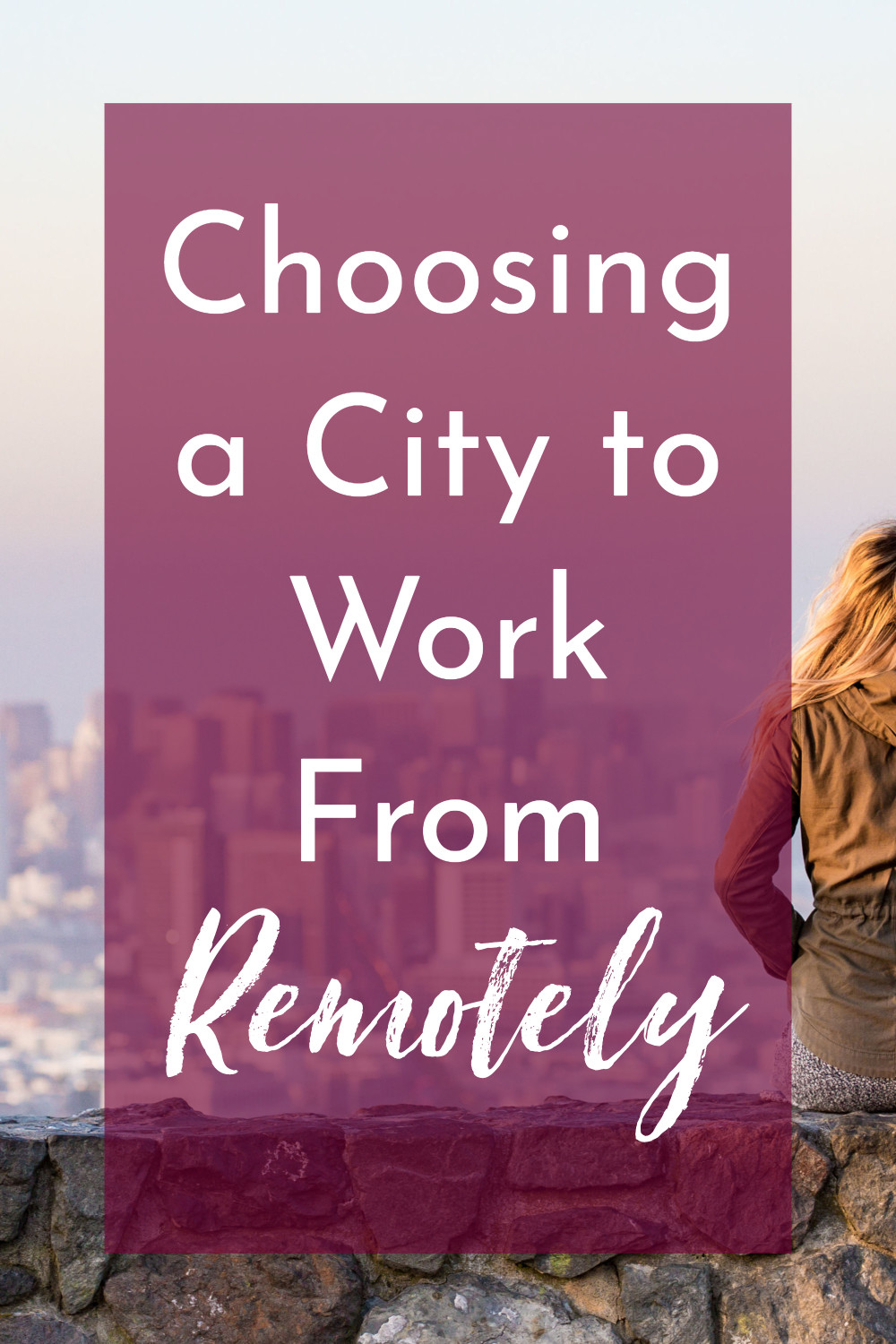 Want to hire me as a Pinterest Designer and Manager to help you get more traffic, leads, and income for your blog or business? Check out this page to see what I can do to help you grow!