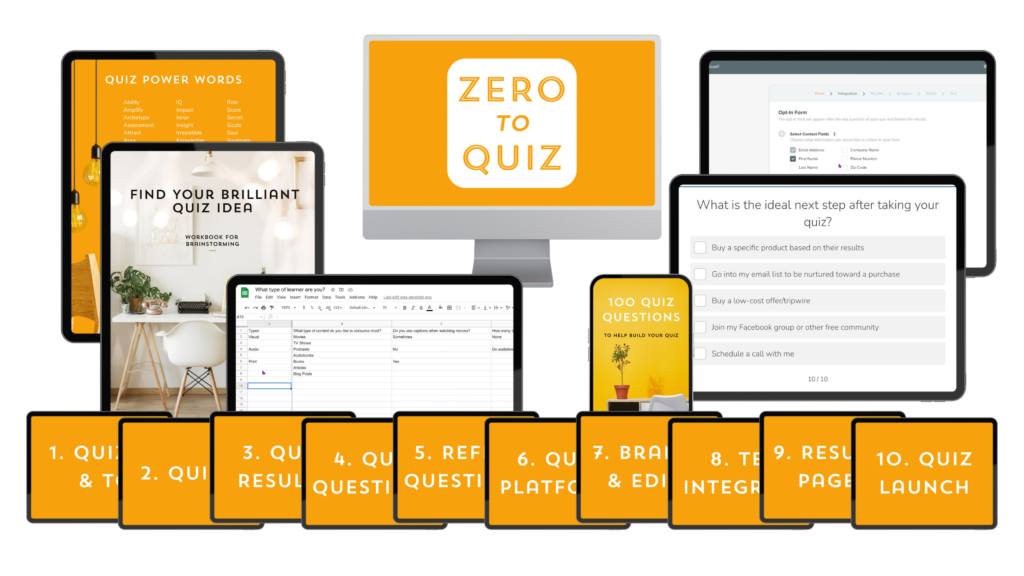 Zero to Quiz is a step-by-step program with 10 in-depth modules to let you build your quiz at your own pace.
What to expect:
Training modules covering quiz strategy and ALL the tech
Action steps for each module
Private student community for support and inspiration
Each module starts with 1 or more short training lessons, walking you through all of the brainstorming, decision-making, and tech you'll need to build your quiz. Some of the modules have downloads providing more information or a place to plan things out.
Then there will be one or more action steps for you to complete. These are designed to be easily done alongside your normal business tasks, though if you want/need to take more time and go deeper into the process, you definitely can.
After that, you can share some of the work you've done within the student community for feedback and advice. You can get feedback on your quiz-in-progress from fellow business owners. I'll also be in the group frequently, offering suggestions and tips to help you improve your quiz as you're building it.