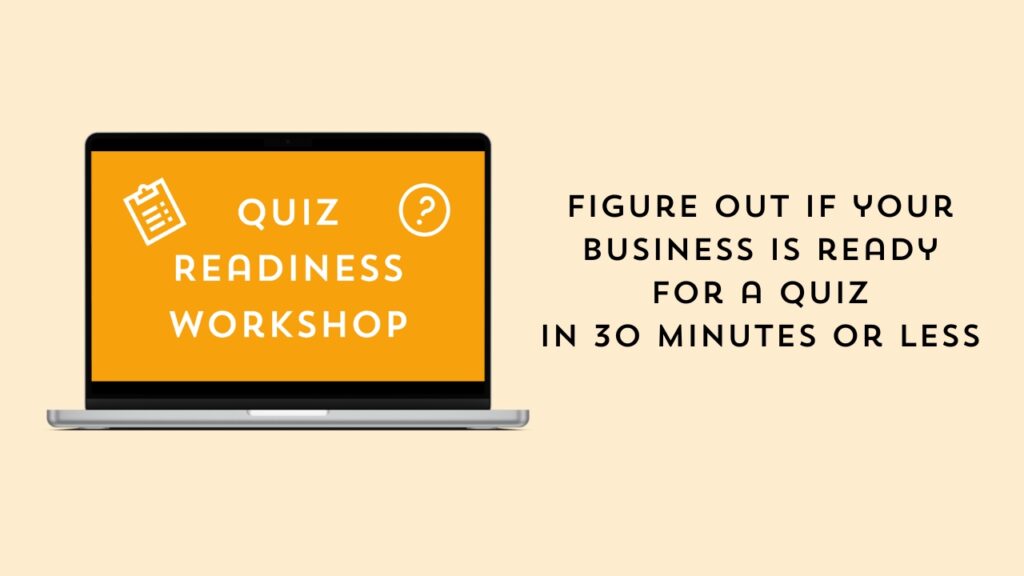 What do you need in your business before you create a quiz for it?
In the Quiz Readiness Workshop, I go over 10 key areas of your business to determine whether or not your business is prepared for a quiz. You'll walk away either fully confident that your business is ready, or with a checklist of areas to work on.
This workshop is prerecorded and live my course platform. A Google Docs workbook is included for you to follow along and take notes for your business. The video itself is about 14 minutes long, giving you the rest of the half hour to fill out the workbook as needed. An audio version with private podcast access is included.

If we haven't met before – hi! I'm Katie Hart, and I've loved quizzes as long as I can remember. I'll admit there were more than a few quiz results posted on my MySpace page 18 years ago, and I was fascinated by the structure behind them. When I started my Pinterest management business in 2018, one of the first things I created for it was a quiz. In addition to quiz strategy, I bring two decades' worth of personality study (Myers-Briggs, Enneagram, and more) to help online entrepreneurs get to know potential clients and customers at a deeper level through their quizzes. I have helped more than 2000 students inside my quiz and Pinterest programs during the past 3 years.